Australasian Society of Cosmetic Dermatologist Conference Melbourne 20-23 Sept 2018
Great educational and innovative meeting for dermatologists, plastic surgeons, cosmetic physicians and registered nurses in dermatology attended by myself and my nurse.
The Master Class on Going Beyond Beauty dealt with understanding patient's motivating factors for improving their appearance and gave a lot of useful tips and ideas in improving our understanding on what our patients want by the use of injectables.
Are you the positive ageing client? Or the beautification client? Or the transformation client? Or the correction client?
Do you want to look less saggy, less sad, less tired, less angry? Or do you simply want to look a younger version of yourself?
Did you know that the most commonest request we receive are to look less tired, followed by less sad, then less angry and less saggy?
Great section on pigmentation and the best energy based devices available to treat this troublesome condition. Not or lasers can treat pigmentation and in some cases laser may not improvement the pigmentation at all. Therefore careful selection of the best laser treatment is important. The settings on the device are also important. So the more experienced the operator the greater probability of a good result.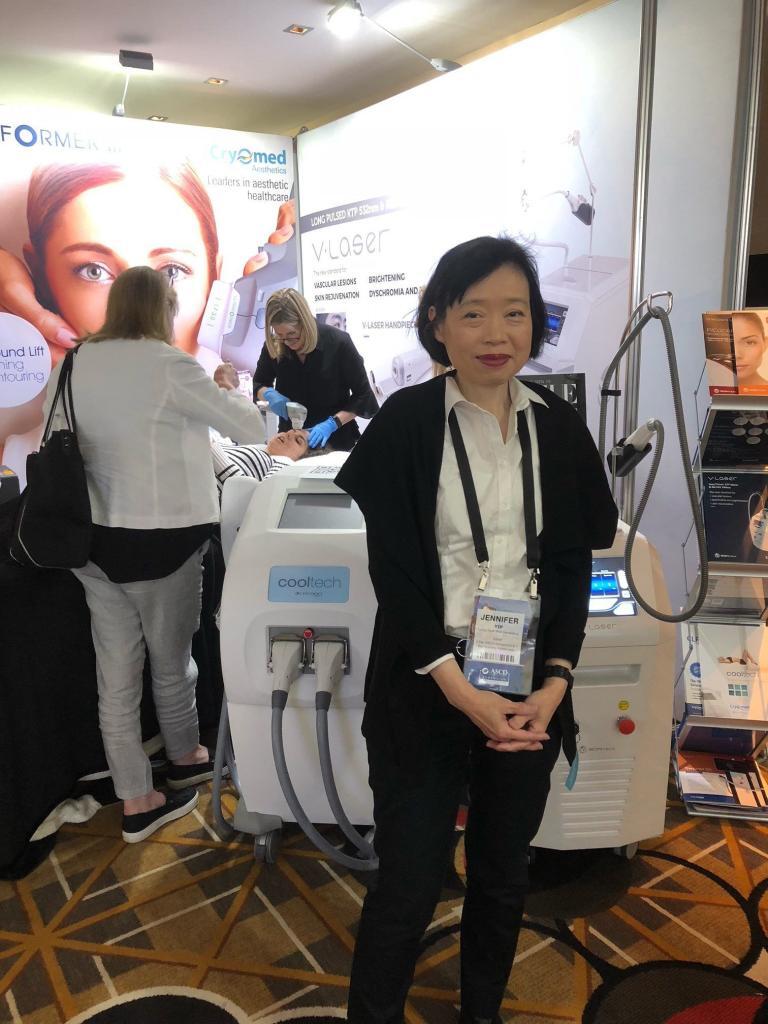 We are about excited as we are about to be trialing out several lasers on skin pigmentation in our clinic.
Danger zones for injectables for fillers and neurotoxin were discussed at length. An extensive knowledge of facial anatomy will decrease the risk of injection into a vessel. It comes as no surprise that the anatomy of the face is complex. Our advice is to have a doctor preferably a dermatologist or a registered nurse working in a dermatology practice injecting your dermal filler.
Finally managing expectations and realistic expectations were discussed. Cognitive bias in clients was explained. Anchor point bias is when clients see something on the web then judge everything from that point.
Pro-innovation bias is when the client wants the newest treatment.
Bandwagon bias is when everyone is doing it therefore they feel they must do the same thing.
What do we advise you to do? See an experienced person preferably a dermatologist and her registered nurse for a complete total face consultation.